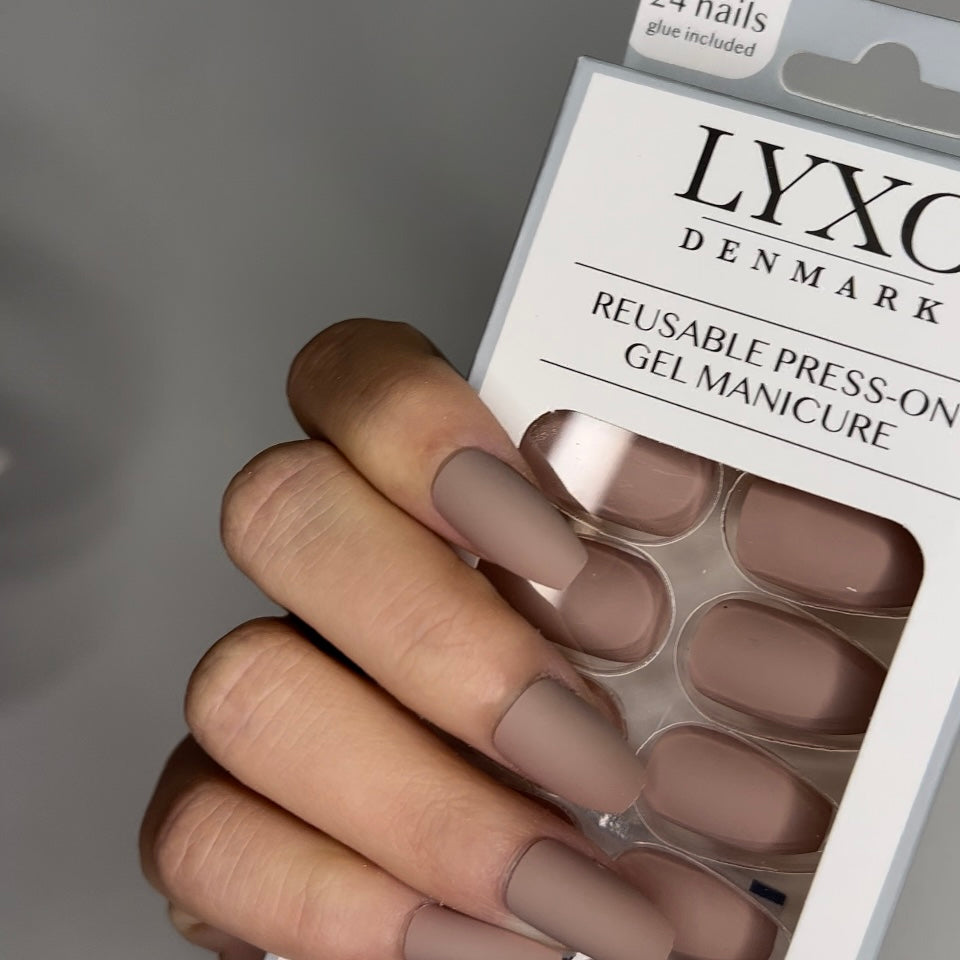 Watch our short YouTube video of how to easily and quickly apply LYXO Press-on Gel Manicure Nails
Get salon-quality nails from home for 1/4 of the price.
See video of installation
Step by step
Step 1

Remove the shiny surface of your nails. The nails stick better on a rough surface. If you only want your nails to last a weekend, skip this step.

Step 2

Push your cuticles back with the nail stick that comes in your package.

Step 3

Remove nail dust and natural oils with the alcohol pad.
Step 4

Find the perfect size. Under the tip of each nail is a number (1-12). The best fit increases the durability of the nails.

Step 5

Open the glue with scissors and apply 1-2 drops of glue to your gel nails.

Apply enough glue to avoid bubbles.

Step 6

Place the gel nails close to your cuticles. Press the nails for 10 seconds.